ATI 1FT202-SCI 11-14 Mustang V6 3.7L IC Tuner Kit with P-1SC-1
ATI 1FT202-SCI 11-14 Mustang V6 3.7L IC Tuner Kit with P-1SC-1
Please remember that the prices on our site are the Procharger Minimum Advertised Prices, Call 260 672-2076 
ATI 1FT202-SCI 11-14 Mustang V6 3.7L IC Tuner Kit with P-1SC-1 DESCRIPTION BOOST HP GAIN INTERCOOLER Intercooled System with P-1SC-1 8 psi...
Click on More Information link below
The Finer Details
Part Number: ATI 1FT202-SCI 11-14 MUSTANG V6
Manufacturer: ATI ProCharger (Accessible Technologies Inc)
---
---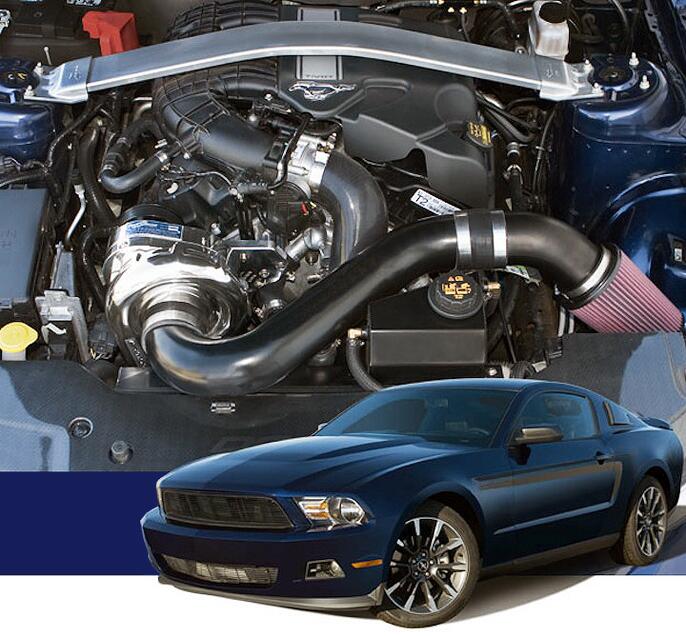 Send this to a friend
ATI 1FT202-SCI 11-14 Mustang V6 3.7L IC Tuner Kit with P-1SC-1
More Information

Please remember that the prices on our site are the Procharger Minimum Advertised Prices
Call 260 672-2076

ATI 1FT202-SCI 11-14 Mustang V6 3.7L IC Tuner Kit with P-1SC-1
 

| | | | |
| --- | --- | --- | --- |
|   DESCRIPTION |   BOOST |   HP GAIN |   INTERCOOLER |
|   Intercooled System with P-1SC-1 |   8 psi |   50-60% |   3 core |
|   Intercooled Tuner Kit with P-1SC-1 |   specify |   specify |   3 core |

THE MOST POWERFUL SUPERCHARGER SYSTEM FOR THE 3.7L V6 MUSTANG–BOLT ON 50 TO 60% MORE POWER

 

Note: The P-1X is not offered for this kit as it physically doesn't fit

With industry-leading experience in supercharging Ford engines, ProCharger® is once again first-to-market with an air-to-air intercooled supercharger system and tuner kit for the 2011-14 V6 Mustang, which is powered by an all-new 3.7L Ti-VCT engine. 100% complete ProCharger Systems and Tuner Kits are now available for order and shipping. (Automatic transmission cars, Tuner Kit only - Complete System coming soon) Utilizing the patented and proven, self-contained ProCharger P-1SC-1 supercharger making 8 psi of boost, a highly effective air-to-air intercooler and dedicated 6-rib drive, a ProCharger system or tuner kit can add 170 or more HP to an otherwise stock 2011-14 3.7L Mustang running high quality pump gas. Given Ford's 305 hp rating for the new 3.7L engine, ProCharger-equipped 3.7L V6 Mustangs make 475+ flywheel horsepower.

ProCharger systems for 3.7 V6 Mustangs feature an awesome "from the factory" look and come with a standard 3-year warranty on the intercooler and 1-year warranty on the supercharger (Optional 3-year supercharger warranty is available). ProCharger systems for V6 Mustangs utilize an advanced hand-held tuner to upload the ProCharger tune.

PROCHARGER 3.7L V6 POWER LEVELS

540+ HP with 10 psi
600+ HP with higher boost levels
900+ HP with modified engine

PROCHARGER HO SYSTEMS

The HO Intercooled system for V6 Mustangs utilize the patented, proven and self-contained P-1SC-1 ProCharger, an exclusive dedicated, 6-rib drive supercharger drive system, a highly-effective, 3-core air-to-air intercooler, OEM-quality mounting brackets, eight larger fuel injectors, higher capacity fuel system, tuning and all necessary supercharger and intercooler tubes for installation onto Mustangs with no major modifications to your car or engine. ProCharger Systems are 100% complete and require no additional hardware.

PROCHARGER 3.7L V6 TUNER KITS

In addition to complete systems, ProCharger offers two Intercooled Tuner Kits for the 3.7L V6 Mustangs: an HO Intercooled Tuner Kit and a Stage II Intercooled Tuner Kit. With reliability, quality and power far superior to other forced-air induction systems, a ProCharger Tuner Kit is an excellent way to add even more power to modified and custom tuned 3.7 V6 Mustangs. Tuner kits require additional components (fuel system upgrade) and custom tuning by a qualified dealer.

PROCHARGER 3.7L V6 CHOICES & UPGRADES

Polished supercharger finish
Helical Gear set for Noise Reduction (P-1SC-1 & D-1SC only)

---

CALIFORNIA EMISSIONS NON-COMPLIANCE INFO (CARB)

NOTE: ProCharger HO Systems and Tuner Kits for the 2011-2014 Ford Mustang V6 are NOT legal for street use in California. These products are intended for racing or off road applications only. California approved products for street legal use (complete systems) will have an associated CARB EO# for compliance.  Click here for a full list of California and 50 state street legal systems.

 

 

This 170+ HP bolt on is approaching production and a ProCharged 3.7L V-6 Mustang could just be the surprise performance value of the year! Imagine, Mustang V-6 fuel economy and insurance rates, now with Camaro SS, HEMI Challenger and even 5.0 Mustang GT stomping performance.