ATI 1FW202-SCI 15-17 5.0 Stage 11 Intercooled Tuner Kit P-1SC-1
ATI 1FW202-SCI 15-17 5.0 Stage 11 Intercooled Tuner Kit P-1SC-1
Please remember that the prices on our site are the Procharger Minimum Advertised Prices, Call 260 672-2076 
ATI 1FW202-SCI 15-17 5.0 Stage 11 Intercooled Tuner Kit P-1SC-1 
The Tuner Kit is identical to the complete system, but omits fuel injectors and computer programming. Higher boost levels are available for modified engines.
The Finer Details
Part Number: ATI 1FW202-SCI
Manufacturer: ATI ProCharger (Accessible Technologies Inc)
---
---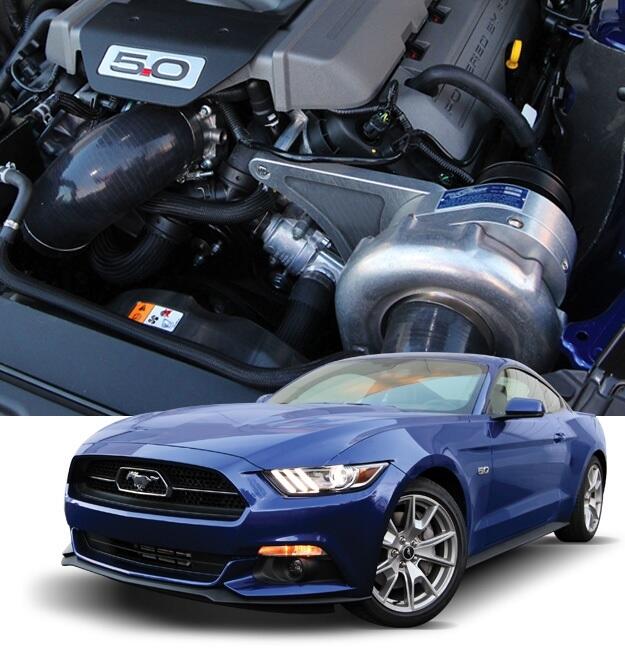 Send this to a friend
ATI 1FW202-SCI 15-17 5.0 Stage 11 Intercooled Tuner Kit P-1SC-1
More Information

Please remember that the prices on our site are the Procharger Minimum Advertised Prices
Call 260 672-2076

ATI 1FW202-SCI  15-17 5.0 Stage 11 Intercooled Tuner Kit P-1SC-1

Now with 10 rib Belt option!


The Tuner Kit is identical to the complete system, but omits fuel injectors and computer programming. Higher boost levels are available for modified engines.

From 600HP to 1000HP+ customers have been enjoying their HO and Stage 2 ProCharger systems since the arrival of the new S550 Mustang platform. A ProCharger supercharger system offers a bolt on solution, that can easily be installed in the garage with common hand tools in 5-8 hours. These systems can be purchased in two ways, 1) as complete full systems including injectors and tuning, or 2) as "Tuner" kits where the customer/shop/seller provides the injectors and final engine tuning. Please refer to the table below for examples.


DESCRIPTION BOOST HP GAIN INTERCOOLER
High Output Intercooled System with P-1SC-1 8 psi 60%+ Mustang
High Output Intercooled Tuner Kit with P-1SC-1 specify specify Mustang
Stage II Intercooled System with P-1SC-1 10 psi 65-70% Stage II
Stage II Intercooled Tuner Kit with P-1SC-1 specify specify Stage II

 NGK 6510 sparkplugs gapped at .035" are recommended.

Building on a 20-year history of forced induction engineering and innovation, ProCharger is the first centrifugal supercharger manufacturer to design and release a highly efficient air-to-air intercooled supercharger system for the 2015-17 Mustang GT. With an original billet aluminum bracket design and compact belt-drive system, ProCharger P-1SC-1 intercooled systems and tuner kits continue to lead the industry in OEM-style fit and finish, ease of installation, and reliable performance.

 ProCharger's 2015-17 Mustang GT HO Intercooled Systems with P-1SC-1 are supplied with proven tuning calibrations and a handheld programmer set for a 60%+ power gain over stock, on 8 psi of boost and pump gas. Higher boost levels and horsepower gains are possible with an Intercooled Tuner Kit and custom tuning, and even higher with modified motors.

 For modified motors or racing applications, ProCharger offers a Stage 2 system with dedicated drive system, larger air-to-air intercooler, a 65%+ power gain, and a vast range of supercharger head units from the P-1SC-1 to F-1R (1,225 HP capable).

 These ProCharger systems also give Mustang owners multiple options in both the performance and appearance arenas, with your choice of polished, satin, or black finish for both the brackets and head unit. As well as multiple intercooler sizes to best fit the HP level of the customer. 

 Installation of this system is the easiest of any Mustang supercharger system to date. With a suggested installation time of around 5-6 hours, a customer can install this system in his/her garage with common hand tools, in an afternoon. And for the collector/leased owner in mind, both the HO and Stage 2 systems are 100% reversible, with no trimming or cutting to any factory O.E.M plastics or hardware.



 ProCharger 2015+ Mustang GT System Highlights

 Stage II System: 
 Bolt On 230+ HP with 10 psi of Highly Efficient Boost!

• 65%+ gain with P-1SC-1 on 10 psi, quality pump gas
 • Dedicated 8-rib drive system 
 • Larger and thicker air-to-air intercooler

 

Just as Ford has done some minor tweaks to the coyote motor in these new 2015-2017 Mustangs, we here at ProCharger have done a few tweaks to our supercharger system offerings as well. What does that mean for you exactly? Well, it means we have unleashed even MORE horsepower, and both our HO and STAGE 2 supercharger systems benefit from this increase.




 

Stage 2 System: Power gains up to 65-70%+ more HP!

 Yes, you are reading that correctly, you can now order turnkey full supercharger systems from ProCharger with even larger, absolutely HUGE power gains. With all of this power now coming from these systems we have added a few awesome upgrades to the systems as standard features.  

The STG2 supercharger system now comes standard with Deatschwerks 95lb (1000cc injectors) and a JMS PowerMAX fuel pump booster to support these massive power numbers.  Having these features will also help our customers down the road if they plan on making more modifications or elevating boost levels, without having to buy larger injectors or fuel modifications.  

Our calibrations team spent countless hours/miles and dyno time building an OEM quality computer calibration to ensure these systems make the most power they can, but also be safe/reliable while maintaining OEM quality drivability.

So from start to finish literally everything you need to turn your Ford Mustang into a true powerhouse is included in one box from ProCharger!  If you are looking for a 100% "bolt-on" solution that requires ZERO modifications to your Mustang, look no further and drop us a line.

Cliff Notes: 
- P-1SC-1 Headunit 
- Boost level 10psi
- Dedicated 8 Rib Belt Drive 
- Deatschwerks 95 lb (1000cc) Injectors
- Massive STG2 Air-to-Air intercooler
- JMS PowerMAX Fuel Pump Booster System






The first thing you will notice about this under hood shot of the ProCharger Stage 2 supercharger system is the 8 rib belt connected to the P-1SC-1 head unit. This belt is now driven off a dedicated crankshaft pulley, compared to the shared 6 rib drive of the HO system. This dedicated belt system is designed to support up to the 1,225HP+ F-1R headunit! With F-1A/F-1C/F-1R blowers already powering cars into the 7 second range in the 1/4 mile, its going to be wild to see what 2015+ Mustang owners are going to accomplish this season.

 

 

(Shown in Satin Finish)

 

Now just because the word "racing" is being used, do NOT think this Stage 2 system is something that will have you trimming/drilling/cutting into your car. This system is not only very easily installed, is is also 100% reversible, same as the HO system. That's right, even a kit that supports up to 1,225+ HP doesn't require any permanent vehicle modifications.

ProCharger knows that these systems will be used for high HP racing applications that dictate a rock-solid crank pulley design. Using a patented design, we are able to adapt a 8″ supercharger drive pulley onto the factory harmonic balancer, without having to drill or modify any factory parts. (balancers are already pinned from the factory). The ProCharger crank pulley works by using a system of "cam-locks" to securely grip the factory balancer, taking the load off the crank bolt, and ensuring years of service without worry.

 

 

 

Combining this 8″ crank pulley with a HD tensioner near the supercharger pulley, the system was designed for maximum belt wrap. Having a dedicated belt for the supercharger means less belt stretch. (AKA MORE tension and traction) Having a dedicated belt also gives the added bonus of being able to quickly remove the supercharger belt. After removing the supercharger belt all other functions of the car will remain the same, and still drivable. 

 

 

Even with the best belt wrap possible the tensioner system still needs to be up to the task of holding drive power without slippage. ProCharger's tensioner is unique in design in that its not only spring loaded, but also allows the customer to add as much pre-load adjustment as they want into the belt. This tensioner has already been proven to support high HP racing applications with dedicated 8 rib belts, ensuring a solid grip for those with elevated boost and power levels.

You can also change the pulley and 8-rib belt without removing the bracket or the supercharger. Making for quick and easy boost changes at the track or in your garage.

 

 

ProCharger's massive 2015+ Mustang Air-to-Air intercoolers make a huge visual statement, and have the performance to back it up.

The 2015+ Mustang HO intercooler has already been tested to support over 800HP due to its highly effective 630 cubic inch core. While the Stage 2 intercooler increases its cooling core size by a mind blowing 75%, while still fitting behind the factory bumper without cutting/drilling/trimming any factory parts. (Yes, HO Systems can be upgraded to Stage 2 Intercoolers at time of purchase)

 




 

OK, so we know that we threw a lot of information out there about this new system, now let's take a moment and break down the differences from the HO and Stage 2 systems for these 2015+ Mustangs.

HO SYS: 8 psi Boost, HO Intercooler, Shared Drive, 60%+ power gain
 STG 2 SYS: 10 psi Boost, Stg 2 Intercooler, Dedicated Drive, 65%+ power gain

The HO system can be upgraded to Stage 2 intercooler.