ATI AIDD1I-048 DODGE CHALLENGER IC BRKT MOUNT RIGHT
ATI AIDD1I-048 DODGE CHALLENGER IC BRKT MOUNT RIGHT
ATI AIDD1I-048 DODGE CHALLENGER IC BRKT MOUNT RIGHT. Used on Challenger Race Intercoolers
The Finer Details
Part Number: ATI AIDD1I-048
Manufacturer: ATI ProCharger (Accessible Technologies Inc)
---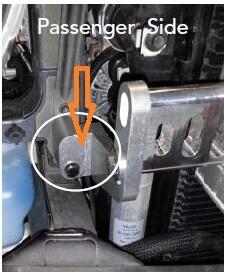 Send this to a friend
ATI AIDD1I-048 DODGE CHALLENGER IC BRKT MOUNT RIGHT
More Information

ATI AIDD1I-048 DODGE CHALLENGER IC BRKT MOUNT RIGHT

Used on Challenger Race Intercoolers

Mount the brackets to the vehicle using
the two M8 x 60mm bolts and washers
for the lower connections, and the two
M6 x 20MM bolts and washers for the
upper connections.

Tech Tip: If the body holes do not allow
for proper bracket mounting, drill out
the top hole to a larger size.




Note: ATI AIDD1I-010 Dodge I/C Bracket Legs are needed to complete 

the intercooler brackets, they are not included.